2018 Global Leadership for the Future of Cities Summer Course
Date: 14/08/2018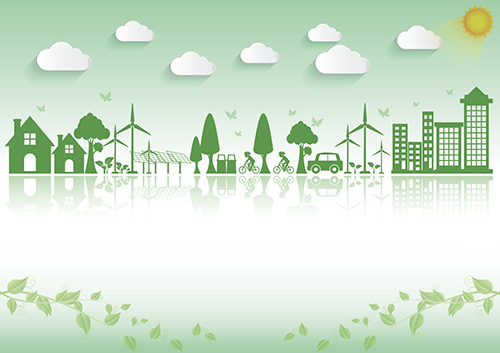 14–27 August 2018
Christ Church College, University of Oxford
St Aldate's, Oxford OX1 1DP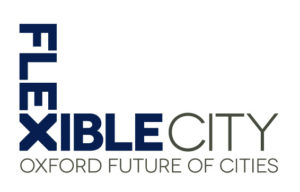 http://www.futureofcities.ox.ac.uk/
Welcome to the Global Leadership for the Future of Cities Summer Course!
Cities all over the world face complex and rapidly evolving challenges, such as climate change, global migration flows, transnational governance demands, financial volatility, and expanding social inequalities. The Oxford Programme for the Future of Cities at the University of Oxford aims towards rethinking the city as a flexible and dynamic space that better responds to evolving circumstances.
The Global Leadership for the Future of Cities Summer Course is designed to provide talented and advanced university students and professionals from a variety of disciplines and fields aspiring to pursue high-level research or management careers with the exposure to the key areas involved in making urban development sustainable, flexible, dynamic, resilient and vibrant in response to evolving challenges and circumstances. These areas include governance and policy; design and planning; technology and innovation; economics, finance and commerce; and social and cultural development.
Aiming to connect top research and best practice, the course engages attendees in interactive and participatory lectures and seminars taught by leading experts at the University of Oxford, Oxford Brookes University, Imperial College London, Warwick University, and management personal and practitioners in the UK government, business and industrial sectors. It provides a global and comparative perspective on major aspects of contemporary and near future urban development with case studies on global cities, in order to explore innovative and sustainable practices that balance economic, environmental and social aspects of urban development.
The course also organises visits to London as a mega city through which participants will gain first-hand experience of London's political, financial, business, and cultural districts, tour the world's largest exhibition of low carbon design of our urban future, interact with experts at a world renowned architectural design and urban planning firm, and visit London's financial district.
To balance between knowledge and practice, the Summer Course will present some of the actual local urban development challenges faced by Oxford City and Oxfordshire County for the attendees to work on. These challenges may be related to the Smart and Green City, Zero-Emission Zone, housing development, and circular economy initiatives of Oxford, in line with the United Nations Sustainable Development Goals. The attendees will have the privilege of working under the guidance of experienced researchers and professionals in Oxford, to analyse and try to work out integrated solutions for these challenges, aiming to provide recommendations for local policymakers. It is expected that attendees will be organised in groups to tackle different aspects (technological, economic and financial, social, etc.) of the challenges before putting together integrated solutions. To complete this project, attendees need to do pre-course reading assignments, and apply and integrate what they have learned each day from lectures, seminars, project workshops, and site visits. At the end of the course, each project group will develop and deliver a power-point presentation, which will be evaluated by supervisors and mentors in comparison with presentations given by other groups. Top-ranking presentations will be granted award certificates by the Oxford Programme for the Future of Cities.
On the final day, all the attendees who successfully complete the course will receive a Certificate of Completion from the Oxford Programme for the Future of Cities. As a follow-up step, attendees who successfully complete the summer course may apply for the MSc or DPhil in Sustainable Urban Development or other relevant degree programmes in public administration and policy; business, economics and finance; law; science and technology; social sciences; environmental studies, and humanities subjects at the University of Oxford, Imperial College London, Warwick University, Oxford Brookes University and other universities, as well as apply for internship opportunities at relevant government institutions, NGOs, and business and industrial organisations.
Speakers for previous summers and this summer include:

Professor David Banister, Former Director of the Transport Studies Unit and the Environmental Change Institute, University of Oxford

Ian Birch, Transport Economist, Transport for London

Toby Blunt, Senior Partner, Foster + Partners

Professor Michael Keith, Director of the Centre on Migration, Policy, and Society; Co-Director of the Future of Cities Programme at the University; ESRC Urban Transformation Portfolio Co-ordinator; University of Oxford; Former Leader of the Council in the London Borough of Tower Hamlets

Laura Peacock, Innovation and Research Team and Oxford Locality Manager (Infrastructure, Innovation and Development), Oxfordshire County Council

Professor Steve Rayner, James Martin Professor of Science and Civilization; Co-Director of Oxford Programme for the Future of Cities; Co-Director of the Oxford Martin Programme on Resource Stewardship and the Oxford Geo-engineering Programme; Director of the Institute for Science, Innovation and Society, University of Oxford

Matthew Richardson, Former Director of Research on European Real Estate, Fidelity International

Dr Paola Sassi, Senior Lecturer and Researcher, School of Architecture and the Oxford Institute of Sustainable Development, Oxford Brookes University; Partner of Sassi Chamberlain Architects

Graham Smith, Director and Co-leader of HSBC's Sustainable Finance

Professor Richard Templer, FRSC, Director of Innovation, Grantham Institute, Imperial College London

Professor Ivo Vlaev, Professor of Cognitive Science and Behaviour Economics, Warwick University Business School
Application Information
Intended Participants
Talented and highly motivated university students (normally three-year undergraduate and up, including postgraduate students, but outstanding first and second year undergraduate students may be considered) and professionals from diverse fields (e.g., Science and Technology, Humanities, Social Science)
Total Number of Places Available: 45 (world-wide)
Requirements
1. Strong interest in global leadership, management, policy and sustainable (urban) development
2. Preferably intending to pursue postgraduate study in the UK, and having previous work, internship or volunteer experience in areas related to sustainable (urban) development and management
3. Sound academic standing: normally GPA 3.2 (on a 4.0 scale) or 80 (on a 100 scale) at the minimum
Please submit your academic records and transcripts for assessment by the selection panel of the Oxford Programme for the Future of Cities Summer Course. Those with a GPA slightly below the above standard may be considered if they could demonstrate that they have strong experience and qualifications relevant to the theme of the Summer Course.
4.Proof of English proficiencyApplicants normally need to meet one of the following standards:
(1) IELTS: minimum 6.0 for overall average and each area
(2) TOEFL: minimum 85 for the overall score (listening section: minimum 20)
(3) College English Test (CET)-4: minimum 525 (applicable to Chinese university applicants only)
(4) CET-6: minimum 480 (applicable to Chinese university applicants only)*  For those applicants who have not taken the above tests by the time of application, their English proficiency needs to be assessed by their home institutions or/and the designated personnel of the Summer Course
*  Proof of English proficiency is not required for applicants whose first language is English, those whose first language is not English but have successfully completed a full-time degree-level programme at a university where English is the language of instruction, or those who have extensive experience working in a professional English-speaking environment.
5.Initiative to interact with teachers and students from Oxford and other UK universities and professionals coming to teaching during the Summer Course
6.  Having teamwork experience and the ability to work on a group project* The selection panel of the Summer Course will consider the overall qualifications of each applicant.
Scholarships
A limited level of scholarships (normally for undergraduate and postgraduate students only) is available on a first-come-first serve basis for those applicants who have highly competitive application packages and interview performance. Scholarships are normally granted by deducting an equal amount from the course fee.
How to Apply
Please contact the Course Manager, Dr Samuel Chen (samuel.chen@wolfson.ox.ac.uk) for more detailed information about the Summer Course and Application Form. Please submit the following by 31 May 2018.
1. Fill out the Application Form, then email it back to Dr Samuel Chen
2. CV and a digital passport-size photo of the applicant
3. Two recommendation letters (these can be waived for experienced professionals who demonstrate their qualifications and work experience through their CVs)
(1) One letter covering your academic work
(2) One letter covering your work/internship/volunteer experience, preferably related to leadership, policy, management, and sustainable (urban) development
4. Copies of academic records and IELTS, TOEFL, CET-4 or CET-6 scores (CET-4 or CET-6 scores are only applicable to Chinese university applicants), except for those applicants who are exempt from proof of English proficiency (please see above)
Rest of the Application Procedures:
1. The Organisers of the Summer Course will normally notify the applicant of the result of his or her application within five days upon receipt of his or her application package. The applicant will also be notified if interview is necessary before the selection panel makes the final decision
2. Those who have been accepted will need to do the following within three days after having been admitted to the programme:
(1) Sign the Course Agreement form sent by the Organisers and email the scanned agreement to the Organisers
(2) Pay the entire course fee (please view the next page) through international bank transfer. This includes the non-refundable application fee £680 and the rest of the course fee £2900 for a student and £3300 for a professional. Information about payment methods will be provided with the Official Letter of Acceptance
Cancellation policy: Any candidate who has been accepted into the Summer Course may cancel their enrolment by giving notice in writing by 1 July 2018. Any fees paid, with exception of the non-refundable application fee £680, will be returned to the candidate. Candidates who cancel their enrolment of the Summer Course after 1 July 2018 are liable for the following fees:
• Between 2 July 2018 and 14 July 2018: 50% of the course fee
• After 15 July 2018: 100% of the course fee
Note: The above dates are all inclusive.
3. Attendees who need visas to enter the UK are responsible for obtaining their UK visas in time for their participation of the course. Normally they need to complete the visa application procedure by 30 May 2018.
4. Attendees coming from overseas should have completed the following by 1 July 2018:
(1) Obtain UK visas (for those who need visas to enter the UK);
(2) Purchase international airplane tickets;
(3) Purchase international travel insurance; and
(4) Email a scanned copy of your passport and visa, as well as your flight information
and insurance policy to samuel.chen@wolfson.ox.ac.uk
5.The Organisers of the Summer Course, upon receiving the payment of all costs and related information via email, will issue a confirmation email together with instructions on how to prepare for the trip and the Summer Course prior to attendees' arrival
Application Closing Date: 31 May 2018
Course Cost
Student Rate: £3,580 per person
Professional Rate: £3,980 per person
The above fee includes:
1. Airport transfer fees in the UK (Airport transfer services are available only at London's Heathrow International Airport and at specific times)
2. Meals, accommodations, transportation, and expenses involved in the arranged visits during the Summer Course (from the afternoon of Monday 14 August 2018 to the afternoon of Sunday 27 August 2018)
3. Tuition and course materials
4. Expenses for all the activities specified in the Summer Course
5. Entrance fees for all the site visits as specified in the Summer Course
6. A selection of digital photos taken by the organising personnel during the Summer Course
Above fee does not include:
1. Travel from the attendee's home country to the UK
2. Application fee for the attendee's passport
3. Visa application service fee
4. Comprehensive international travel insurance, including accident and medical coverage
5. Luggage fee (if overweight), communication cost, and personal spending (including drinks at pub)
Application Closing Date: 31 May 2018
For more details about the Summer Course, please contact:
Dr Samuel Chen, Training Courses Manager
Global Leadership for the Future of Cities Summer Course
Oxford Programme for the Future of Cities
University of Oxford, 64 Banbury Road, Oxford OX2 6PN, United Kingdom
UK Mobile: 00 44 7956 694 962; WeChat: oxfordsustain
Email: samuel.chen@wolfson.ox.ac.uk